Named after the village of Tugaske, this project will be developed on Gensource's wholly-owned Vanguard Area. The plant site will be constructed on land that has no environmental sensitivities or concerns. With the environmental assessment approval already complete, the Tugaske Project is ready to proceed to construction upon securing project financing.
Tugaske Project highlights

Feasibility Study
complete

Environmental Assessment
complete

Plant Site Land Option
Agreement in place


Offtake with Helm
Fertilizers

Open Capital Structure to Complete Financing of Tugaske Project

CAD$ 280 Million
Debt Financing Committed
This greenfield construction project requires minimal footprint and is near key infrastructure such as highway & rail access, natural gas, power, water, and labour.
Similar to other Gensource module designs, the Tugaske Project will produce a minimum of 250,000 tonnes of muriate of potash (MOP) per year. HELM Fertilizers Corp, a US-based subsidiary of HELM AG, has agreed to purchase 100% of the annual production from the Tugaske Project and market directly to its customers using its own infrastructure.
Tugaske will be one of the lowest cost producers in the industry.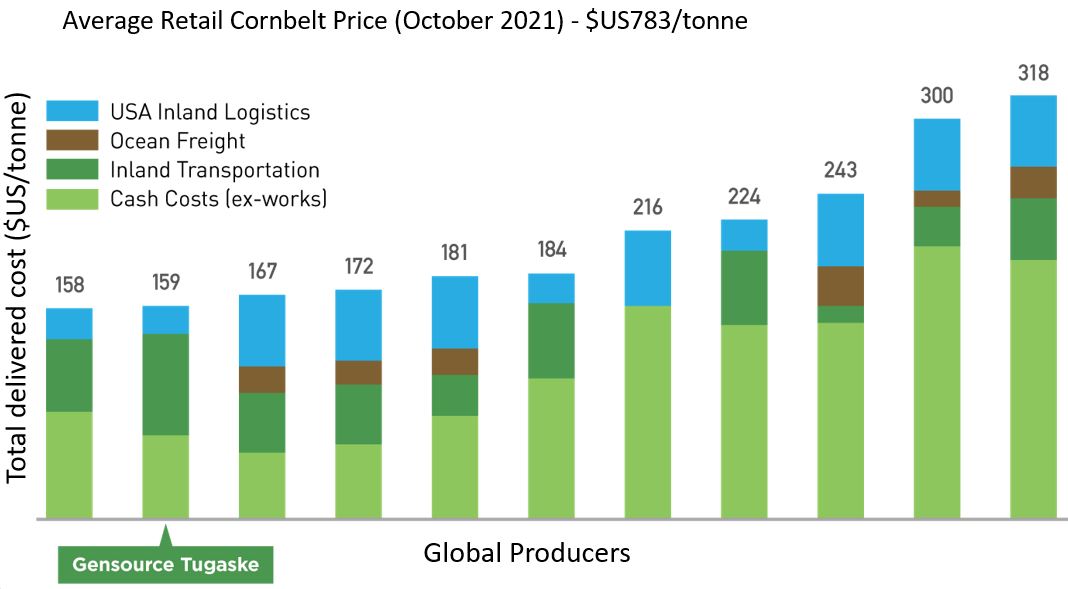 Tugaske All-In Operating Costs CAD$ 85.08 /Tonne (During Sask PPT Holiday)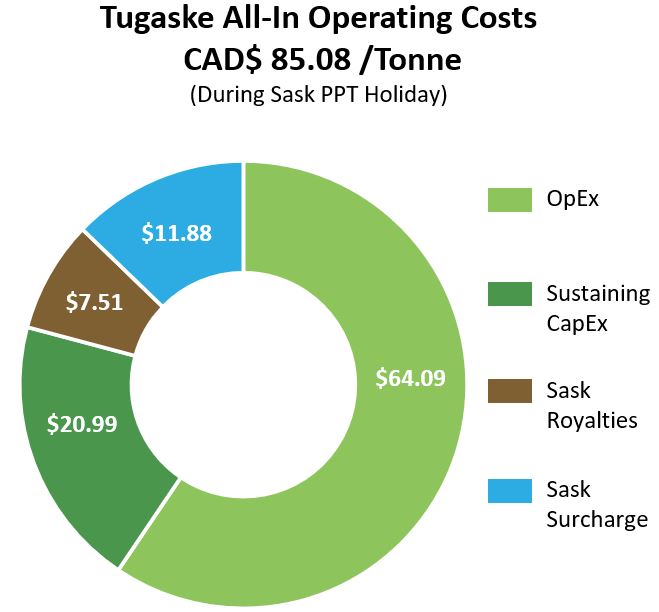 Tugaske Project's major milestones.