The Lazlo Area is located in central Saskatchewan along an infrastructure corridor between the major population centres of Saskatoon and Regina. The Area is located over a thick and rich region of the Prairie Evaporite formation known locally as the "Davidson Sub-basin".
It's a very prospective area within the Prairie Evaporite and boasts:
Central SK location, near the town of Craik on a well-serviced infrastructure corridor between Regina and Saskatoon
Highway 11 runs through the property
Rail line runs through the property
HV Power runs through the property
Total area 123,000 acres
Several projects or mining blocks identifiable within the one area
3 on-property historic drill holes
Historical NI43-101 indicates excellent grades, thickness, and temperatures
Potential projects within the area are made up of freehold mineral leases (21 years duration with renewal built-in), plus a novel approach to engaging the interspersed Crown minerals.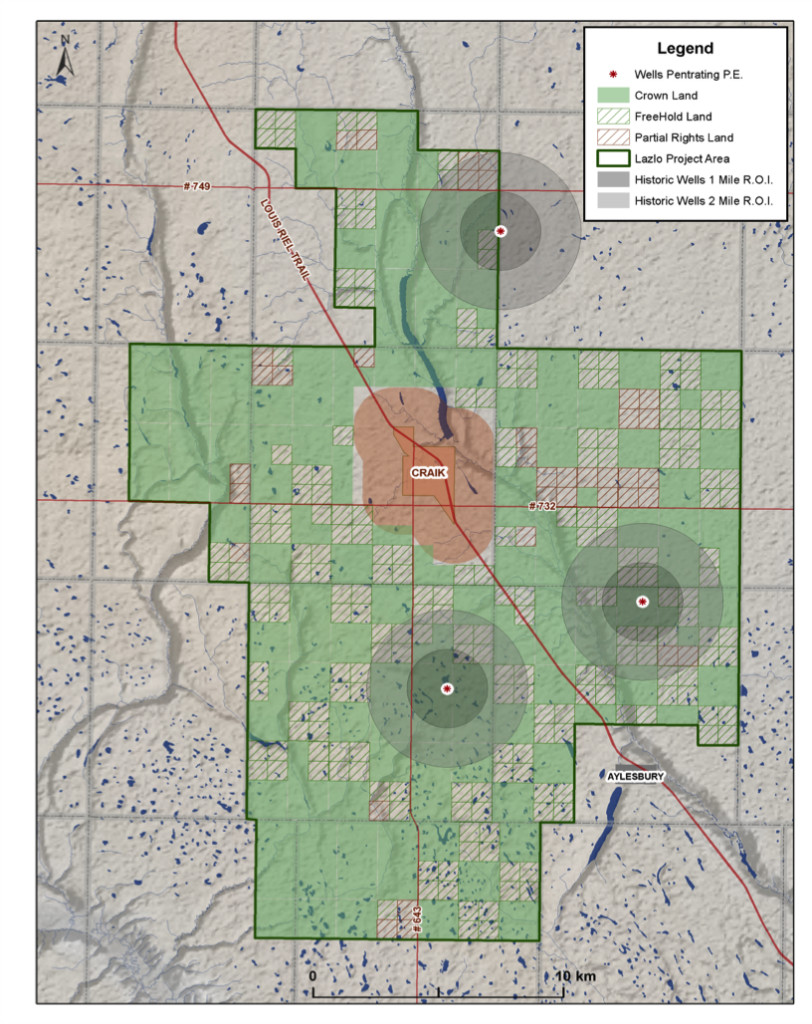 Lazlo Area property boundaries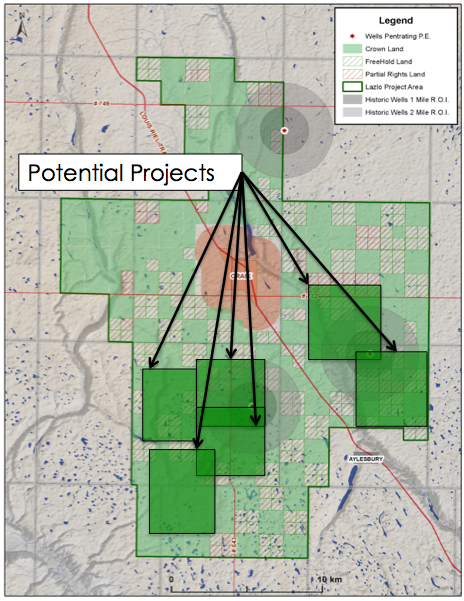 Lazlo Area potential projects