Gensource has created an Advisory Board to help guide its potash development efforts. The Advisory Board will comprise an engaged group of leading industry experts. In bringing industry views and aligned goals to the Company, the Advisory Board will provide Gensource management with in-depth and strategic industry insight as well as world-class technical knowledge. Gensource is proud to announce the following members of the Advisory Board: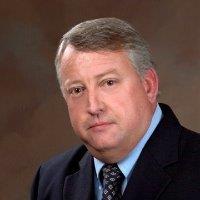 Max Ramey, PE
Solution Mining Advisor
Max is a professional engineer with over 29 years experience in the solution mining of potash, nahcolite, and sulphur. Max graduated from New Mexico Institute of Mining and Technology with a B.Sc. in both Mining and Geological Engineering. He began his career as a solution mining engineer for the Duval Corporation at the Culberson Frasch sulphur mine where in a period of 12 years, he progressed from an entry level engineer to the Manager of Operations. In 1997, Max accepted a new challenge and joined a team to develop the American Soda nahcolite solution mining operation in western Colorado. Following American Soda, Max worked with Rio Tinto to develop the Potasio Rio Colorado potash project in Argentina. In 2008, Max joined Potash One as Vice President, Solution Mining and assisted in the exploration and development of the Potash One Legacy Project in Southern Saskatchewan. In 2011, the Legacy Project was acquired by the K+S Group of Germany. Since the acquisition, Max has assisted K+S to progress the solution mining at the Legacy Project and most recently has agreed to assist Gensource Potash with their projects.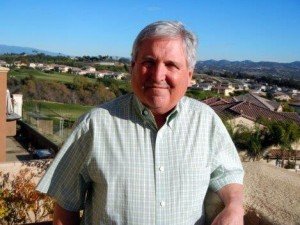 John McEwan, PE
Process Engineering Advisor
Education
B.S. Chemical Engineering 1973 – University of California, Davis Campus
M.S. Chemical Engineering 1997 – University of Kentucky
John is a registered professional chemical engineer with over 40 years of experience in the chemical process industries. Plant experience has included sulfuric acid and soda ash processing for the former Stauffer Chemical Company. He also served as the Technical Manager for American Soda's nahcolite solution mining project for a 1.2 MTPA greenfield soda ash and sodium bicarbonate plant located in western Colorado. John's involvement with the project included pilot plant operations, engineering and construction, and commercial production. He then joined Rio Tinto in 2004 and served as a Principal Process Engineer during the feasibility study for their Potasio Rio Colorado potash project located in Argentina. In 2009 he joined Potash One as Vice President of Plant Processing for the development of the company's Legacy potash project in Saskatchewan, Canada. The Legacy project was later bought in 2010 by the German potash company K+S Aktiengesellschaft. John then served in a principal process engineering capacity for K+S for two and a half years on the project.
Professional Memberships/Certifications
Professional Chemical Engineer – U.S. states of Colorado and California
Registered Member – Society of Mining, Metallurgy & Exploration
Platinum Member American Institute of Chemical Engineers
Member American Chemical Society
Sandy Debusschere,
Drilling Advisor
For over the last 25 years, as President of Artisan Consulting Services Ltd., Sandy has been involved in a number of oil and gas and major potash projects in Western Canada specializing in supplying supervision services for the drilling of vertical, directional and horizontal wells. Sandy's potash experience started in 1988 with disposal, backfill and grout wells at a Saskatchewan mine as a consultant drilling supervisor. Since then he has been involved with the majority of Saskatchewan's potash exploration programs throughout the province. Debusschere has also been involved with shaft pilot wells, freeze wells, solution mining cavern and injections wells. Overall, Sandy has had involvement of some type in over 400 wells in the potash industry.
Over the years experience with the drilling of vertical, directional and horizontal wells, including multi-leg, open hole side-tracks, window milling, under-balanced drilling, short-radius, coiled tubing and pad wells, including SAGD and cyclic steam in oil sands, has given Mr. Debusschere valuable experience in applying these techniques, as well as modifying them for use within the potash industry.
Debusschere says that having spent a total of 37 years within the drilling industry in the oil, gas and potash, doing everything from lease road construction and restoration, to well licensing, abandonment programs, disposal, drilling, servicing and the overall management of these operations, has given me an opportunity very few others have had. I have had a chance to meet and work with a large number of the most talented people the potash industry has to offer.