Gensource's intent is to have several of its small-scale projects in place, each owned and operated under an independent joint venture, each supplying product directly to its intended market.
A joint venture will bring together a highly experienced and capable team consisting of Gensource as the project developer and the JV partner as the connection to the potash customer (off-taker) as well as the group capable of assembling the required financing – the three key components for moving a project to production.
Creative Partnerships (smart partnering relationships) – grounded in value-creation potential. Creative partnership benefits the corporate partner and society.
Do we have a clear understanding of the entire array of benefits and the associated business case, on which we can focus, assess, and manage the potential CSR activity?
Does the activity focus on fundamental value creation opportunities where we can really partner with society to realize simultaneous benefits?
Are the opportunities significant, scalable, and supportive of our overall strategic priorities?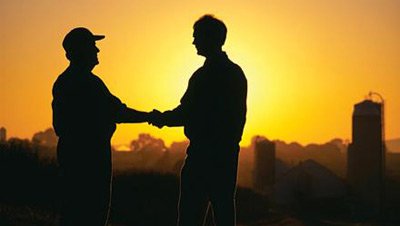 Gensource Potash
Strategic Challenges:
Ensure sustainable and consistent supplies of potash material directly to partner.
Enhance corporate reputation by in food security.
What We Can Offer:
Direct-ship supply of standard grade potash product (min. 60.5% K2O, colour: white/clear) from mine site.
Environmentally sustainable potash product.
Long-term perspective to allow time to realize mutual benefits.
Potash production knowledge and experience to help improve quality of.
Control of supply chain.
Transparent and flexible pricing mechanisms.
How:
21st Century potash extraction methods (Selective Dissolution and Enhanced Recovery).
Modular and scalable approach to fit partnership needs.
Ideal Partner
Strategic Challenges:
Ensure integrated and economic access to supplies of potash with few to no intermediaries.
Enhance partner's value-added production chain thereby generating competitive profits.
What Ideal Partner Can Offer:
Direct path from farmer to potash producer.
Stewards of land and water preservation for generations of food production.
How:
This is where our partners come in. We collaborate with them, and determine the best "how" to fit their business, and align with ours